What is VitaPerk?
VitaPerk is the world's first Nutrient Coffee Energizer, a powdered energy and nutrition boost that can be added to YOUR FAVORITE cup of coffee. Each stickpack provides 15 Vitamins & Minerals and Healthy Energy from Vitamins B6, B12, Guarana and Green Tea Extract!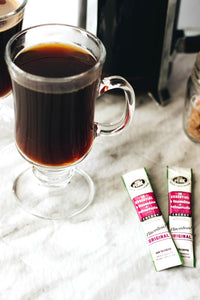 Healthy Energy!
You're looking for more energy, right? Who isn't? How about getting that extra boost you need from HEALTHY SOURCES that you can feel GOOD about consuming, not obscene amounts of caffeine and sugar? VitaPerk does just that. Providing at least 200% RDA of vitamins B6 and B12 plus guarana and green tea extract, VitaPerk conveniently delivers healthy energy to your favorite cup of coffee without the shakes or sugar crashes.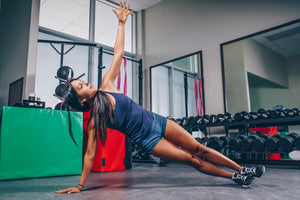 Nutrition Boost!
Time is short, and the day is long. It's easy for your health to shuffle down the list of priorities. If you're like us, some mornings you barely have enough time for a cup of coffee. That's where VitaPerk comes in. VitaPerk easily helps you get vital nutrients, no matter your schedule, by providing a total of 15 vitamins and minerals, including vitamins A, B-complex, C, D3, and E. Simply add a packet of VitaPerk to your favorite coffee, stir, and enjoy. Think of it as coffee, only smarter.