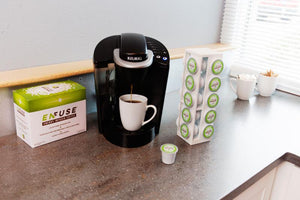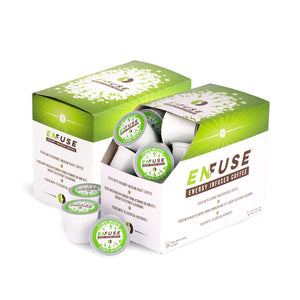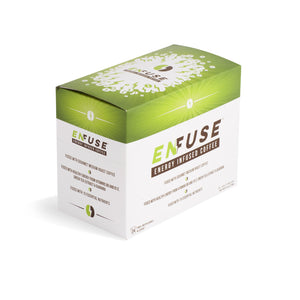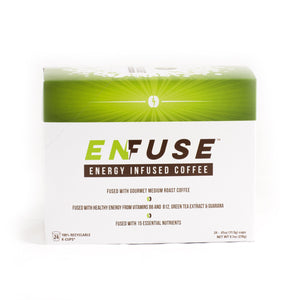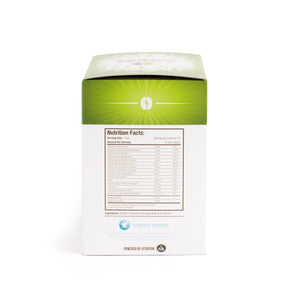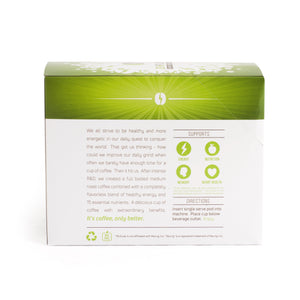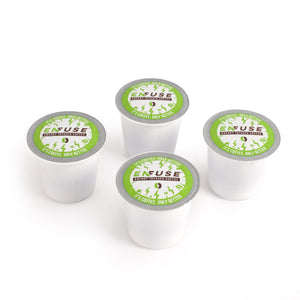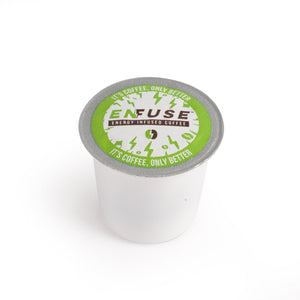 EnFuse | Energy Infused Coffee Pods
Enfuse is our new product that makes getting VitaPerk's blend of healthy energy and 15 vitamins and minerals even easier!  In pod format for your single-serve brewer, EnFuse is a full-flavored, medium-roast coffee made with 100% Arabica beans fused with VItaPerk's flavorless blend of nutrients to give your body exactly what it needs.  Among the benefits that EnFuse provides:
A healthy energy boost derived from natural sources
Full-flavored coffee without any negative vitamin or mineral after-taste
All the benefits of 15 vitamins and minerals without having to swallow a pill
Gluten-free, kosher-free and less than 1 calorie per serving
Supports energy, memory, heart health, and nutrition
Try EnFuse today!
Free! Shipping On All Orders Over $50!